Rent of conference rooms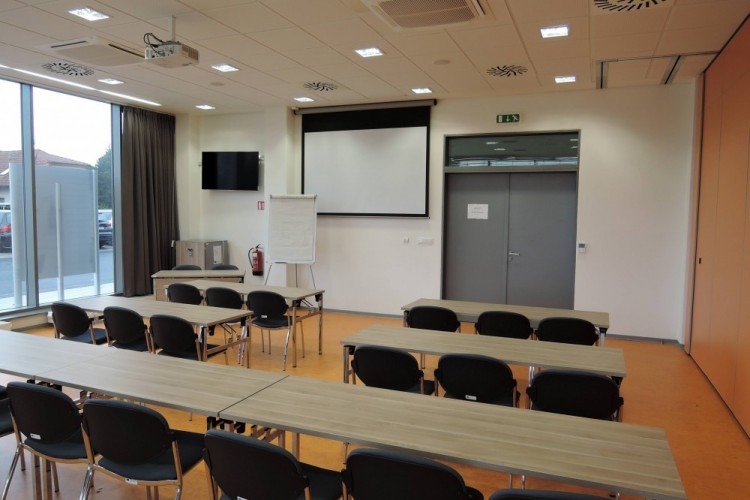 We offer comfortable and well-equipped conference rooms of various capacity for your seminars, conferences, workshops and other events.
For a rent in our facility on Lipová 9, České Budějovice is:
Representative conference hall for 70 persons, which can be divided by a soundproof wall into two smaller separate spaces. Equipement: 2 network projectors, 2 projecting screens, 2 LCD televisions, speakeres, 2 microfons, wi-fi. The background include kitchenete, clothes room, foyer – can be used for larger cattering, exhibitions, etc.
Seminar room for 12 persons. Equipement: interactive table, projector, wi-fi
Meeting room for 8 persons. Equipement: wi-fi, video conference system
We can provide you with a notebook, flipchart, marker, microfon, laser pointer, and visualiser. All of the conference rooms are barrier free, air-conditioned and with shading. We are able to provide cattering to each event held in JVTP.
Price list of renting the rooms
You can reserve the room directly from our website by clicking on the button below or you can contact us at info@jvtp.cz and we set the reservation for you.
When booking the room we need your contact details, and please note duration of your event or other requirements (e.g. cattering, presentation devices, background, setting of furniture, and so on). You get the notification message to your contact mail after sending the reservation. In case you would not get any message, please call us to +420 723 890 497 or +420 737 728 269. It is necessary to make a reservation at least half an hour in advance.